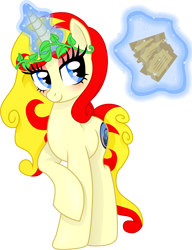 The news that everypony has been waiting for is here!
The tickets will go on sale this very Sunday at 19:30 CEST!
There are multiple tiers of tickets to choose from – there is a budget variant that will still leave you with a lovely custom printed lanyard as the entry badge as well as the very limited top tier which includes the custom-printed sandstone figurine of Libussa herself! There is also Sugar Cube Corner – a "vendor" of sorts, but with food and various other edible stuff!
And what happens if we sell out? Well don't worry – we are prepared for this as well. In that case, the ticket tier Let Me In! becomes active and you can place your reservation. If enough interest is generated, we will upgrade the hall to a larger auditorium and increase the capacity and quality, as more funds allow us to improve possibilities on how to entertain you all!
Keep an eye out for the sale this very Sunday!
Tickets page: here