Though it seems that the entire Czequestria is organized just by a few people, the reality is completely different. Dozens of people participate in the preparations, ensuring the success of both LARP and the convention weekend, as each one contributes to the common goal: have a fun MLP-themed weekend for us all.
And who are those people who brought the idea of CZ/SK My Little Pony convention to life? There are many, but they all deserve big thank you!
Core staff

Jaroslav Haken (Jamis)






One of the founders of CZ/SK bronies z.s. association and chairman of Czequestria. When he does not work on coordination, PR, or necessary paperwork, he visits brony meetups and conventions all around the world (be it in Europe, US or Japan). He likes to visit new places, seek new friends and sometimes can't stop talking about it. You can recognize him easily at the conventions: Gala Fluttershy cosplay, which sometimes causes his appearance in TV reports, is hard to miss. Besides the association, he works as a network and server administrator.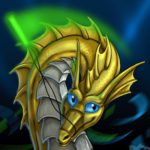 Daniel Novák (Melgarh)





In bronies fandom known as Melgarh or #Forbes, one of the founders of CZ/SK bronies z.s and Czequestria vice-chairman. Also, the moderator of the bronies.cz board and event organizer. At Czequestria, he oversees preparations of the conguide, program composition and party organizing. Outside bronies he is an IT guy who moved to England (where he had previously graduated at the University of Bedfordshire), travelled around Europe, helped to start a corporate branch office in Canada and drank well in Japan. His interests include programming of laser animations and shows, miniature coloring, graphics, nonstop parties, PC games and visiting various conventions.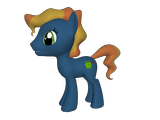 Tomáš Přeučil (Tom0147)





The pony responsible for the MLP program at Festival Fantazie/PragoFFest, the head of the Czequestria LARP events and the overseer of the con entrance organization. Besides this, he's a student of information technologies, a horse rider, a chocolate/caffeine addict and a fan of everything animated – be it an anime or a cartoon. He adores cats, good cider and is up for anything that's thought out at least a little. He recently discovered the magic of cheap travel, and sometimes can't stop talking about it.

Miroslav Valeš (Pajzl)




He joined the community in 2012 and became an active member since then. Over the time, he has taken the accountant agenda of CZ/SK Bronies z.s. and with invaluable help of pipa he's in charge for staff organization and security to all official events, including Czequestria. With endurance and enthusiasm for fun of all kinds, with the beginning of Christmas brony meetups he takes on the role of PajzlKlaus and distributes the Christmas gifts at the annual Winter meetups. He spends most of his time with a hookah in a tea room "Na Cestě" or hunting game achievements.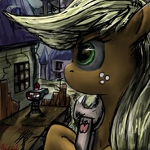 Antonín V. (Antošík)






Antošík, a "random" person who occasionally likes to help others with their visions and a man who likes to see nice things in the world. Sometimes he draws ponies. He was in charge for Czequestria vendors, communicated with community guests, drew a crowdfunding poster and helped with legal matters both at Czequestria and in CZ/SK bronies z.s. Sometimes he acts shy, but when he's needed, he's always willing to help. He is currently studying law at Charles University.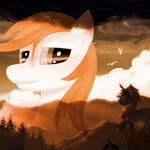 Martin Kolář (Wander Fox)






He contributes to community with digital art and you can see him in Miss Libussa fursuit at the conventions. He tries to keep smaller and bigger events running: in 2016 he organized the first big meetup in Žihle named "Friendship fest vol.1". This year he gave his helping hoof to Czequestria, where he arranged most of the graphics, set up the DDR, Karaoke, Rockband also worked for logistics, supply and arranged Czequestria guests visits. In his spare time, he likes to ride a bicycle and drive RC models, also working in a workshop is familiar to him. He also made photos and created few amateur videos on YouTube In the past.

Ivan Latták (Lattellerr)




The second Slovak member of CZ/SK Bronies, z.s., the among friends called "Laťák" has been in the community for a long time and recently joined the Czequestria organization. In his hometown of Bratislava, he participated in the organization of small and big meetups, but the study of software engineering led him to Prague, where he plans to continue in this activity. His hobbies include watching family series, playing games – board games or computer ones – meeting friends and hiking. He was in charge for the Slovak guest and the cosplay contest at Czequestria 2017.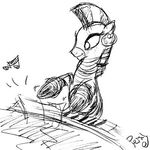 Pavel Doležal (pidi)





Also known as "Piano Zecora" from the end of Galacon 2013, where he got his cutiemark for playing piano at the closing ceremony (and the opening ceremony the following year). He lived in New Zealand for one year, likes to travel to interesting places and talk about it. Currently, he works as a programmer, spends his spare time playing with technology, music and looking for new challenges. He has been involved in the organization of cons since the beginning, and always willingly helps with everything needed – from logistics to panel moderation.  You could see him at LARP as Zecora and at the con itself mostly in the kitchen at the bar next to the main hall at Czequestria 2017.
Support staff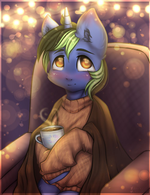 Petr Kozánek (pipa943)






Also known as Pipa Kozánek, he is a translator who deals with a wide range of translations of texts from English into Czech spanning from videos he publishes on his YouTube channel to translations of short stories and texts such as this year's LARP on Czequestria. At conventions and big meetups, you can meet him in cosplay of Twilight Sparkle, which he played as an NPC at Czequestria 2017. He is also involved in staff organizing alongside with Pajzl. He likes reading books, playing games, and learning new languages in his spare time.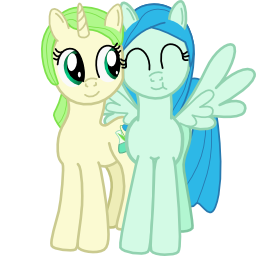 Karel Doležal (Kája)




Pony since January 2012. Occasionally draws and partially because of brony meetups, he moved to Prague. At larger events, he usually assists as a staff. At Czequestria, he's in charge of the charity auction, which means a lot of paperwork. Microchip and electronics enthusiast, bastler, ex-drummer. Professional programmer, currently working on a medical application for pacemakers. He would like to program games, but finished none of them so far. He also likes ASMR and is always kind and loyal to his friends.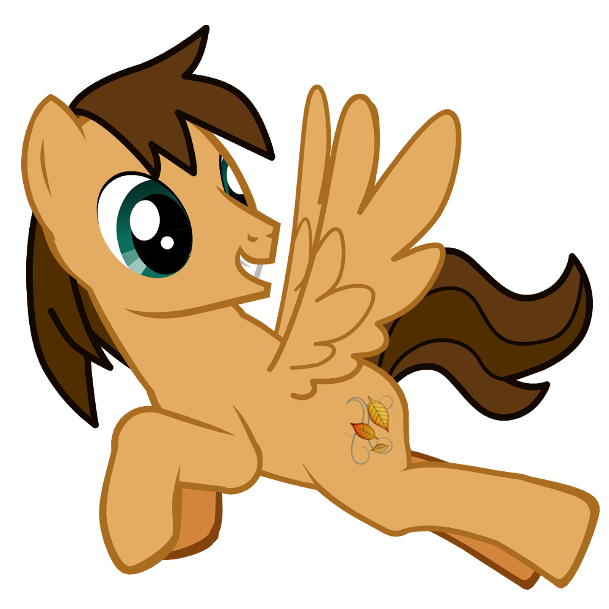 Matěj Hlavička (AutumnBreeze)




He joined the community in October 2012 and since then visits the Prague brony meetups. Apart from staffing and minor assistance in preparing big meetups or previous LARPs, he participated in the charity auction preparations and during Czequestria. His hobbies include hiking, cycling, natural sciences, PC games, music, especially prog and symphonic rock. In the future, he would like to include hanging flying in his activities. Among the bronies is also known for his quick acting in tense moments and the endless good mood and smile that he gives to everypony around.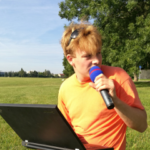 Vojta Fišer (tydlitele)




First time he showed up among bronies at the first Winter Karaoke event, he arrived in Scootaloo costume sewn together with a stapler and on his own scooter. At the 4th Big Prague meetup, he joined the organization team as a sound engineer – since then, he's done this job at all the events, not just Czequestria and its party. Recently, he has been earning some money as a sound engineer as well. Passion for Scootaloo remained with him even after years, so together with his scooter you could meet him at Czequestria 2017 LARP. Currently, he is studying at the FNSPE at Czech Technical University, which makes him quite busy. He also focuses on computers and technologies in general, scouting, photography and music.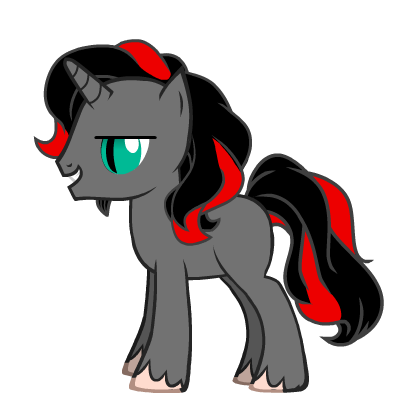 Tomáš Malínský (d'Artagnan)



From the fall of 2013, when he joined the fandom, he offered the help as a sound engineer, and this role – together with Vojta – remained with him until today: they act as an inseparable duo for everything regarding sound and audio. A man who does not spoil any fun and a hard worker who willingly helps with any task that is at least a little bit possible. In addition to sound engineering, he also provides transportation of material and people to Czequestria and other cons and meetups according to current needs.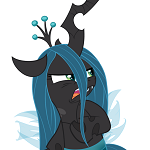 Kateřina Jindrová (Nephala)


When we met for the first time, she was very shy and did not want to join us, telling us that "she's not a member of the high brony society". In the end, we convinced her that we are not any chosen closed elite group, and since Czequestria 2015 she oversees organizing workshops. She can occasionally act a little uncertain, but she takes all her given tasks seriously.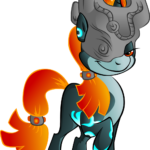 Jan Smetana (Xsoft)





Xsoft, according to his seventh visit to Japan, seems to be quite interested in it. And he just travels there to play the music games he has loved and been playing since 2004. That's where Trotmania came from – DDR in the pony version and for four people. His activities do not end here, but just begin. You know the PowerPonies radio, fan movies The Schmetterling, adventure games in the woods, panels, competitions, various convention spicy stuff, or PowerPonies.com sites. At Czequestria 2017, he prepared the RPG and the search game – PowerPonies: GO – with QR codes.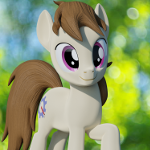 Ladislav Hüttl (Fang)







Quiet by nature, he began to be interested in brony fandom around the fall of 2012, first as a "closet brony". He began to participate actively after the Fantasy Festival 2013. In the autumn of the same year, he started to visit brony meetups mainly in Prague and the surrounding area. Everything culminated in a visit to the US BronyCon in 2014 and again in 2016. In the beginning, he translated comics into Czech, now he is often filming conventions and brony meetups. He participates in the administration of czequestria.cz, czskbronies.cz websites and twitter @Czequestria. Sometimes he helps with logistics and administers the networks that connect Czequestria (or meetup) attendees to the Internet.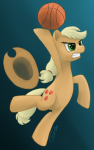 Ondřej Klement (Claymon)




The organizer of the Pilsen brony meetups since 2012. At Czequestria and the big events he works in the position "I do everything that's needed". Primarily, however, it is logistics and the transfers of impossible things and people to impossible places in impossible times. In private life he works as a repair technician in the Pilsen Škoda Heating Plant. Hobbies include many ball games, keyboard destruction while playing PC games, military warfare equipment collection from era of Vietnam war and creating constant stream of sarcastic commentaries.
Graphics designers and artists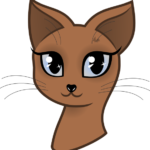 Anna G. (Aya Yai)


Although Aya has been known among Czech and Slovak bronies since 2013 as the author of the mascot of Prague – Miss Libussa, she creates designs for Czequestria regularly. At the con itself, she participates mainly as the self-appointed chief of all the dress room staff. She is also a venerable lover of cute animals, bad and good coffee and beautiful literature. In her spare time, she likes to browse Internet, draws, writes, sleeps and watches animated series and horrors.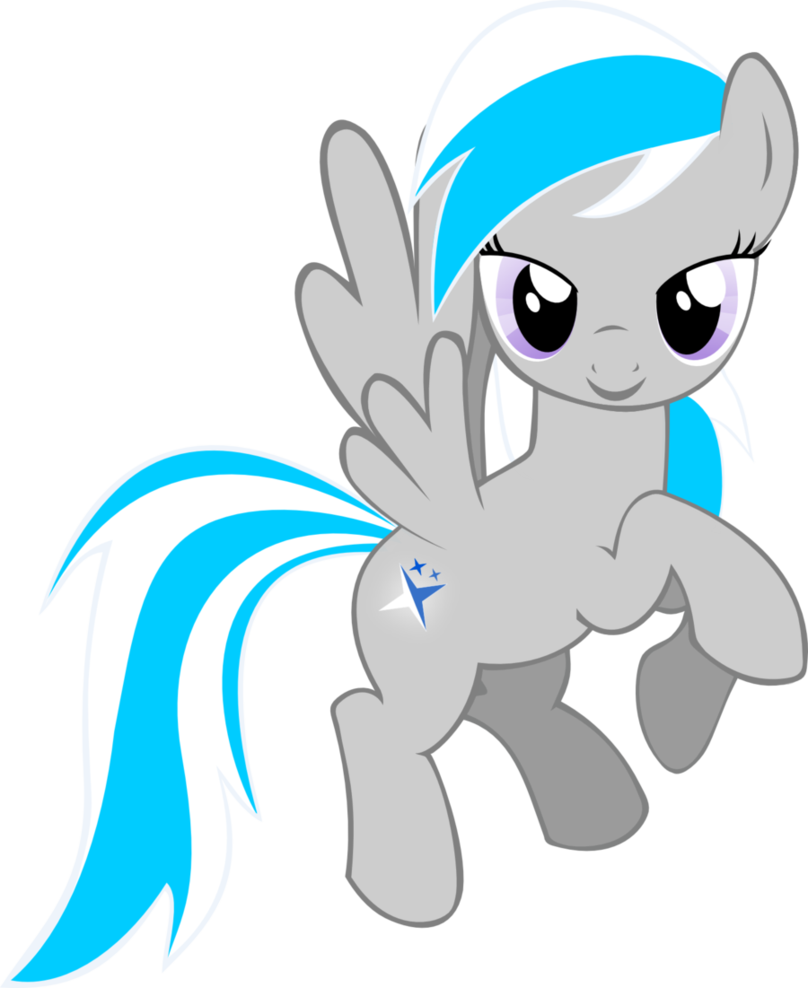 Kateřina Steklá (Cwossie)




What's gray and has wings? Pigeons? Derpy? Griffon? Yes, and also Cwossie, who's a bit of each! Cwossie is the author of conguide covers and guest portraits, as well as active Tweeter who puts words into Libussa's mouth. If you are frequent European brony cons visitor, you might have spotted this long-time pony fan in one of their many cosplays from MLP universe.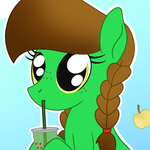 Denisa Keřlíková (Dyonys)






Dyonys has been in the bronies fandom since early times and started to participate actively since Czequestria 2015 as a staff member. She has been learning art since her childhood. Currently, he draws predominantly ponies, but also characters from video games, other fandoms or her OCs from time to time. Sometimes, she may seem crazy to friends, but she just try to make them laugh and make fun for everybody, although to anyone who does not know her she may seem more shy than Fluttershy.
LARP NPCs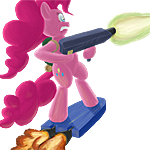 Alkel u3
(as Pinkie Pie)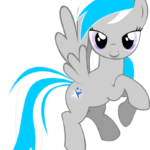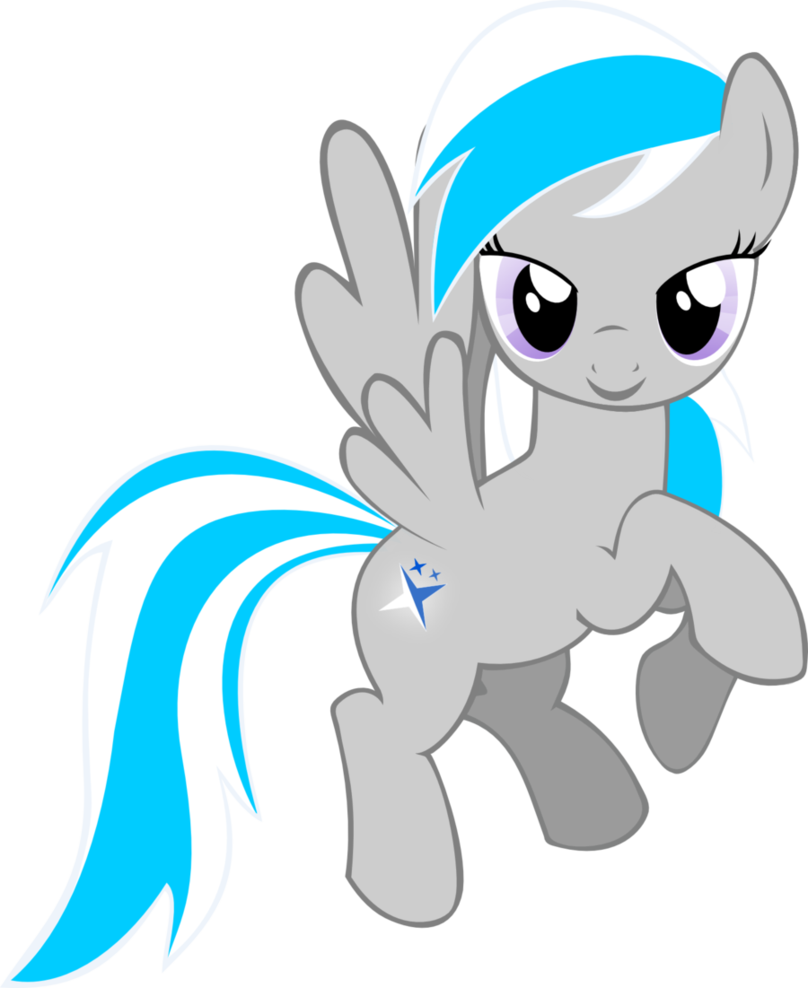 Cwossie
(as Applejack)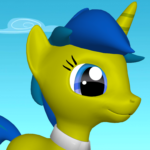 Dex
(as Applebloom)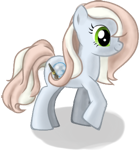 Eli
(as Fluttershy)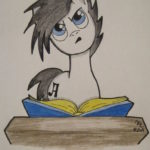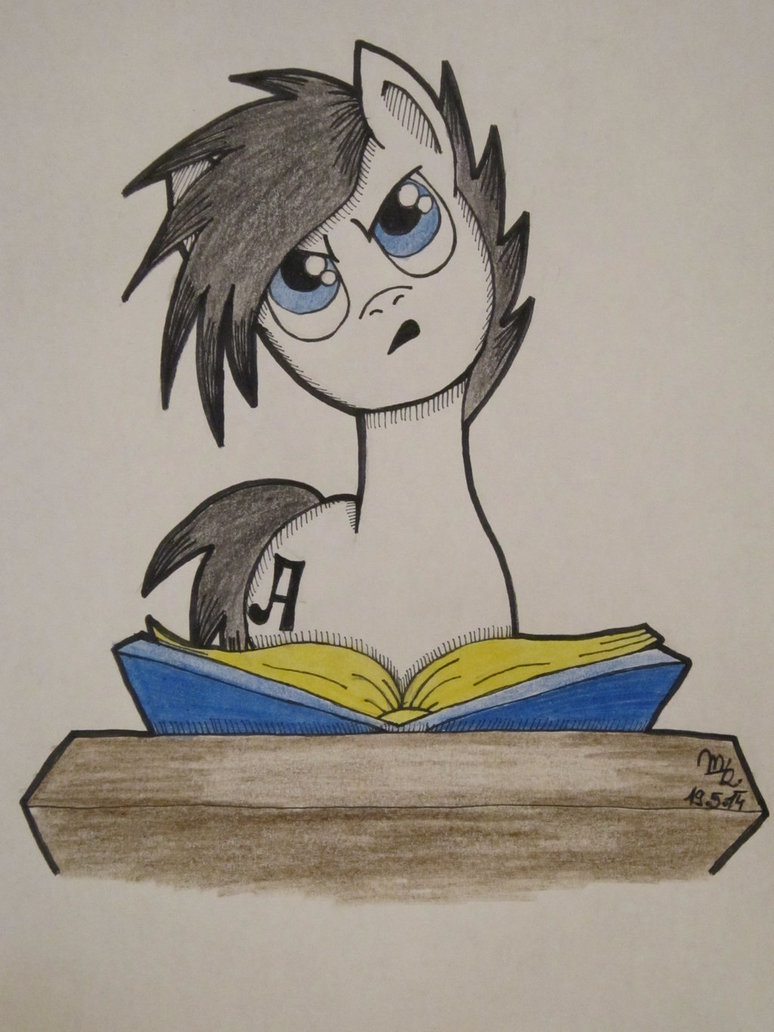 Frolda
(as Rarity)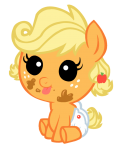 Hankha
(as Cheerilee)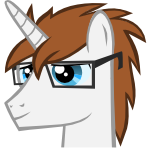 Jakluk
(as Rainbow Dash)

Lattellerr
(as Maud Pie)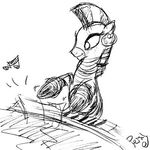 pidi
(as Zecora)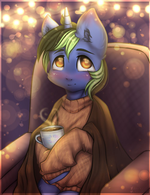 pipa943
(as Twilight Sparkle)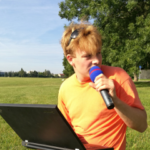 Vojta (tydlitele)
(as Scootaloo)
Volunteers (staff)