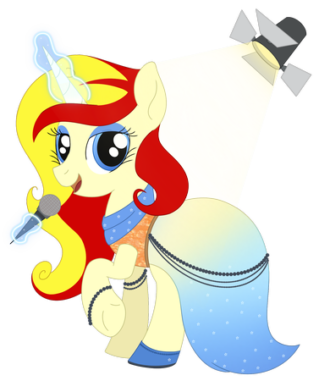 Guests of honor are the crown jewel of all conventions, Czequestria included: they are voice actors, scriptwriters, directors, and others that work directly on the show, thus the conventions are a great opportunity for them to meet the fans of their work – as well as an opportunity for fans to meet people from their favorite show.
Aside from the people who are directly involved in My Little Pony development you can meet various community guests like musicians, artists, animators, performers, and also engineers from brony fandom. This creates the perfect opportunity for everypony to meet & greet them! You can personally tell them your appreciation or maybe spark a collaboration with you!
Guests of all kinds (VIPs and community) will be posted on this page as their attendance gets confirmed. We can't reveal all of them at once, but we can show some of them which are already confirmed and they are happy to see Prague and its beauties including local cuisines.
So… which guests are coming to Czequestria 2022?
Robert Cullen – director of "MLP: A New Generation"
As My Little Pony Universe recently expanded into a new environment, characters, and plot, so did the circle of those who give the world of Equestria the look as we know it. We are therefore honored to welcome to Czequestria one of the MLP 5th generation team members, who is none other than Robert Cullen, the director of "MLP: A New Generation" and the founder of the Boulder Media animation studio!
Although his name might not sound very familiar to most Bronies, the fifth-generation pilot is definitely not his first encounter with the MLP world: as creative supervisor, he participated in the Rainbow Roadtrip special and also in two episodes of Pony Life ("The best of the Worst" and "Princess probz"). He has worked in the animation industry for over 20 years: before directing "My Little Pony: A New Generation" with José Ucha, he participated in series like Transformers and Foster's Home for Imaginary Friends, for which he was nominated for an Emmy in 2007 in the Outstanding Animated Program category. An overview of his work can be found on IMDB.
He also voiced two characters in the "MLP: A New Generation": the first is Rob the Pony, who will introduce himself to Sprout during the song "Danger, Danger" (Angry Mob), and the second is Sparkle Chaser, which we saw during the parade in the Canterlogic factory. After a successful, albeit unplanned, demonstration of an emergency escape balloon device, circumstances tear him out of the world he knew, and later the reborn Magic of Friendship in Equestria showed him probably the biggest surprise in his life.
Whether he would actually take a job at Canterlogic or how many unplanned surprises he experienced while working on My Little Pony, that's up to you to ask him at this year's Czequestria!
Vendula Příhodová – Czech actress and singer
Dubbing is an integral part of animated series and films, including MLP. Everyone, who does not speak English (including the original target group of the series) and wants a movie without subtitles really appreciate it – and that's why Czech and Slovak dubbing has its place on every Czequestria.
Vendula Příhodová is a singer and actress in a drama and musical performances, but also a film and series voice actor and dubber. She lent her voice to many characters, for example, Dani Ramos in Terminator: Dark Fate or Valkyrie in Avengers: Endgame. Czech My Little Pony fans could meet her for the first time in 2017 when she lent her voice to Rainbow Dash in My Little Pony: The Movie and again recently, when Sunny Starscout spoke with her voice in the Czech version of My Little Pony: A New Generation.
You can listen to her voice in the trailer for the opening movie of the 5th generation of MLP. An overview of her many other roles can be found at dabingforum.cz and FDB (both in CZ).
The Overmare Studios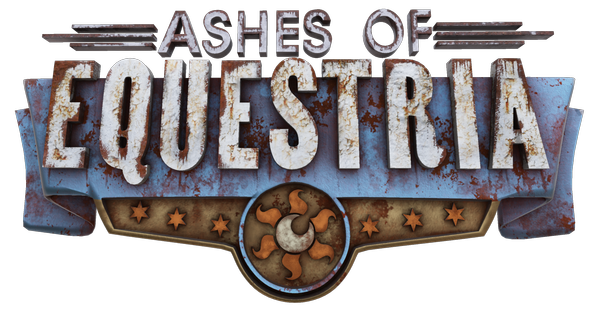 The Overmare Studios is a group of fans from all over the world and with their Ashes of Equestria game project, they are regular visitors of Czequestria. You can look forward to seeing them this year too! In addition to news from the latest game development, there will also be an opportunity to ask your questions.
The game Ashes of Equestria is a free adaptation of the opening chapters of the Fallout: Equestria fan fiction, also inspired by the Fallout 3, 4, and New Vegas series.
MelodicPony Tribute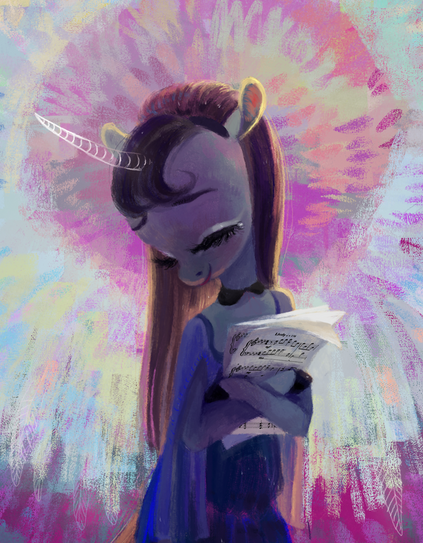 MelodicPony was a composer of symphonic music inspired by My Little Pony, known to bronies all around the world. In 2014, however, he suddenly died. His dream was to record the music with a live orchestra and the brony community wanted to make his dream come true.
After several breaks, new people took over the management of the project last year, determined to bring it to a successful finale and ensure not only the recording itself but also a public concert by a live orchestra, where the Princess Twilight Orchestral Suite will be played alongside other compositions well-known to the general public. And this goal is slowly approaching its fulfillment!
At the MelodicPony Tribute panel, Bori will tell you the latest news from the project, behind-the-scenes details, and also plans for the future.
Prince Whateverer – heavy metal & pop-punk from the Moon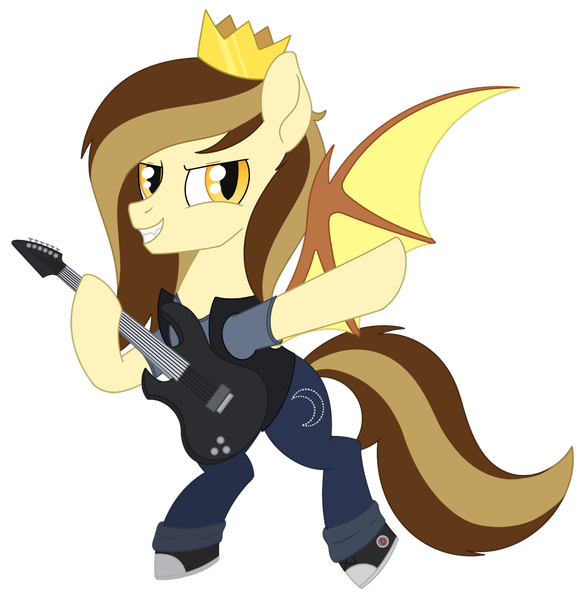 Guitarist, vocalist, and producer from the southeast coast of the United Kingdom. Since late 2011, when he released the "Beyond Her Garden" cover (originally by WoodenToaster), his heavy metal and pop-punk music with a light electronic and acoustic flavor become popular among many bronies all over the world! His debut album "Rediscover" was released in November 2013.
In recent years, he has performed at many conventions in Europe, the United States, and also at online brony events. He decided to take full advantage of this year, so we can enjoy his music live at conventions all over Europe, including Czequestria.
Check his YouTube channel for great music and let him know on his @PWhateverer account on Twitter how you like it!
BlackIceMusic – bouncing vibes to the party!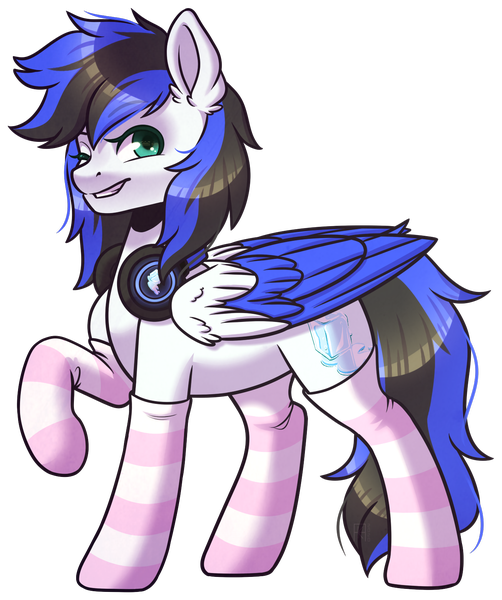 BlackIceMusic has been making electronic music since 2014, originally inspired by Big Room music. Later, he branched out to Dubstep but then returned to focus on Melbourne Bounce and now Future Bounce. You may know him from his tracks "The Fuff", "Jinxies", or more recently, "Memory".
At Czequestria, he will perform a DJ set with Melbourne Bounce, Future Bounce, House, and other festival genres!
Tw3Lv3 – energy hidden in the party music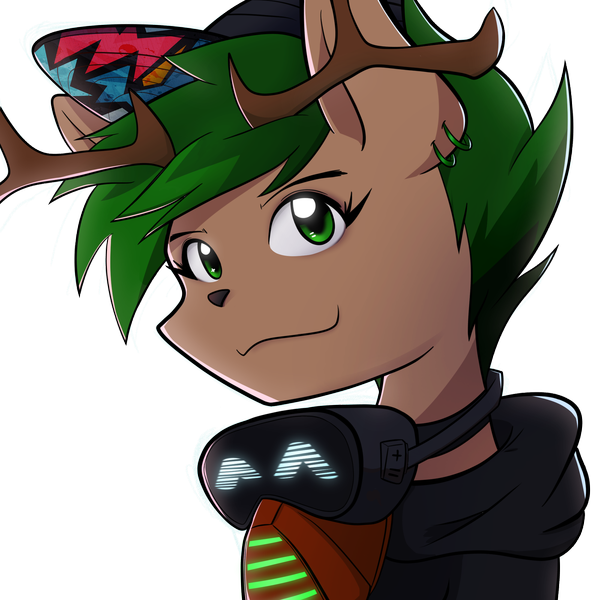 Tw3Lv3 is a Belgian deer who joined the fandom in 2018 to share their passion, music. Known for their collab with PrinceWhateverer, General Mumble, 4EverfreeBrony, and many more, they make a lot of different genres such as Drum&Bass and Lo-Fi.
They're also at the head of VibePoniez, a brony label that makes chill compilation albums and YouTube 24/7 radio. Their music might be chill, but you can be sure that they will pump you up with their really energetic set!
Verča Cosplay – when a costume is more than a hobby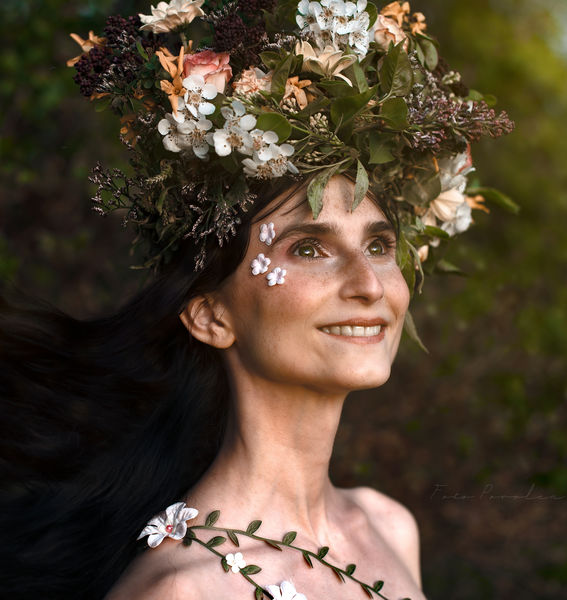 In 2014, she and her future husband decided on a wedding in costumes from Assassin's Creed 2, and soon after, cosplay became her hobby. Thanks to her interest in sewing, she focuses mainly on sewn cosplay. In recent years, she has been producing costumes mainly to order – her customers include, addition to enthusiasts, game developers, and Netflix.
She constantly improves her production technology, whether it is materials or processes. She also organizes specialized cosplay courses, lectures, and workshops, where she shares her rich experience with others, and this year she will also visit Czequestria! If you are interested in cosplay, be sure not to miss her panel, and if your interest is deeper (or you will get caught by her presentation), be sure to visit her cosplay workshop.
Samples of costumes and photos can be found on her FB page Verča Cosplay & Fashion.
You can read how they approach cosplay and their creation, for example, in the article I didn't know if it would work, but I wanted to try it (in Czech).
Perrydotto – queen of auctions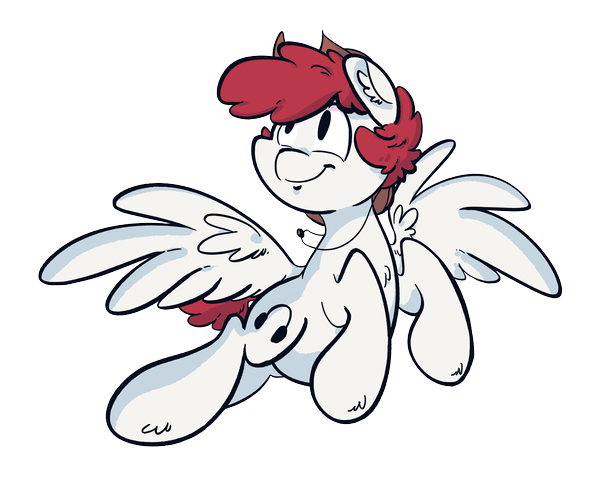 She is back and she has a hat!
There are several types of auctions. Regular ones, charity ones, and the ones run by Perry. Those are the ones that we remember for many years as they are just so different, so awesome, and action-packed! Be it a picture, flag, hat, beverage-themed creations, or a kiss from a famous somepony, she can auction it!
Apart from ruling the world of auctions, Perry has many talents she turns to the art of reality: organizing, art, voice acting, and newly also streaming. Check her art and other stuff on Twitter!