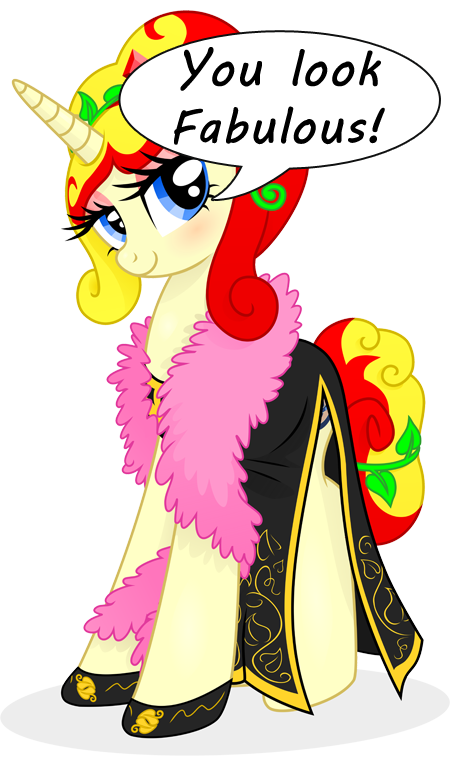 Cosplay is a traditional part of any fan convention, including ours! If you are thinking about creating a costume of your favorite character then go for it! It's most certainly welcome and if you've never tried it before, don't worry – it's great fun!
Cosplay is a whole another level of enjoying the convention. Thanks to cosplayers, the convention gains not just in colors, but in the atmosphere too, and it's just an amazing experience for everybody! It's also a great topic to talk about with random strangers and to get that fire of friendship started – most of the organizers of Czequestria can confirm that!
Do you want to show your hard work or acting skills or just to have some fun? Then sign up for the Cosplay show! We do not apply any strict rules (other than using common sense & staying safe).
Why not hold a classic competition but a show? Well because cosplay is mainly about the fun and meeting people, not about who has the most detailed mosaic on their gear! This is why we support casual cosplaying for fun! To prove this, many of the Czequestria organizers are casual cosplayers and who have never won anything but the fun we've had cannot be replaced by any trophy!
How to participate
You need to sign up in order to participate – use the form below to sign up in advance (until August 22, 2019).
On-site sign up will be possible until 2 hours before the start of the cosplay show, In this case, however, it will not be possible to use all in advance sign up options (eg. custom music background).
If the cosplay show reaches full capacity, the on-site sign up may not be open – so we recommend that you sign up in advance, even if shortly before the convention.
Cosplay show details
Arrive at least 15 minutes before the cosplay show (exact time and the meeting point will be announced in advance). There you will receive your number indicating the order in the show.
Walk-in, act, and pose on the stage for up to 2 minutes (if you want your performance to be longer, please state so in the sign-up form).
There will be markers on stage showing you the

"

walk check-points

"

– keep calm, stay a while on each of them for your photos to be taken!
You may roleplay, shout out,

"

do your special thing

",

or even make a group performance instead of just a plain walk-in, this is solely up to you!
There will be wireless microphones available upon request – please use them only for roleplay purposes, not for profanities, and don't drop your mic (not even to make your departure extra dramatic).
Even if this is not a contest, this year we want to give the audience a chance to vote for the most hard-working craftsman, the most skilled actor, the funniest entertainer, and the number one cosplayer at Czequestria. The results will be announced at the award ceremony.
And for everyone attending the cosplay show, we have a small gift – as our thank you for making Czequestria more fun for everypony!
Rules
No "adult content", explicit violence display, or similarly offensive cosplay allowed.
No political or extremist propagation (real-life ones; the Lunar Republic / Solar Empire is okay!)
Live or real-looking dummy firearms are prohibited, with the exception of safe soft/LARP weapons – please contact us at info@czskbronies.cz with COSPLAY in the subject for more info.
Spikes and sharp bits must be dull and not be a possible health/risk hazard!
If you decide to use a custom music/video/picture background, you must ensure that the author agreed on using their work for this purpose.
We reserve the right to reject any cosplay if it is deemed dangerous or inappropriate.
Not sure if your cosplay follows the rules? Shoot us an e-mail at info@czskbronies.cz with COSPLAY in the subject.