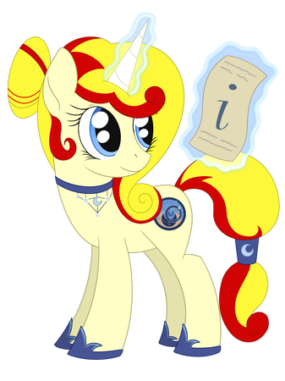 It is not just the official and planned program that makes meetups and conventions special – many attendees travel to the event from far away and in advance, and there is no wonder they want to meet with others before the official program starts.
So… to avoid the chaos of searching for a place where attendees will meet to sit down, enjoy some good food or drinks, and talk about the events since they last met, a pre-party was organized. Its goal is simply to meet, greet the fellows from past events, and make new friends. On Czequestria itself, you also don't have to deal with the dilemma of whether to enjoy the program or greet those you have not seen for a long time.
The concept of the pre-party is straightforward: we will book a restaurant in Prague where everyone can easily get by public transport and we will meet there on Friday evening. You can say hello to both organizers and participants – and maybe even some guests 😉 we are not preparing any specific pre-party program.
Where and when do we meet
For this year's pre-party, we will meet in a private, cool underground space, which can accommodate up to 175 of us, and in case of larger participation, the front garden of the restaurant can also be used. You will also find a jukebox and Shrek pinball there!
Place: Brasserie "U Sadu" near the Žižkov television tower (map)
When: Friday, August 19, 2022, beginning at 16:00, ending around 22:00, so everypony is fresh in the morning
How to get there: walk from the Jiřího z Poděbrad stop (Metro A or tram). How to find the best connection and other information about public transport in Prague can be found on the Transportation page.
For coordination with other visitors who plan to arrive at the pre-party, you can use our Czequestria Discord server.
Important information about the place where the pre-party will take place
The place is an underground restaurant/pub with approx. 150 seats and additional standing places, all reserved just for us.
Other places that are shared with other restaurant guests can be found in the upper part of the restaurant.
All spaces are indoor – therefore smoking and the use of electronic cigarettes are prohibited.
Don't forget to bring your Czequestria ticket! After presenting the ticket, you will receive a wristband (CZ/SK Bronies 18+, which in this case does not mean age, only the possibility of entering the pre-party) which will allow you to enter and exit freely.
The restaurant also cooks until later hours
You can pay by cash, card, or cryptocurrency – yes, really!
Please pay your restaurant bills and don't lose them! Otherwise, it will cause unnecessary complications for the Czequestria team and problems with organizing similar events in the future.
We are looking forward to seeing you there!