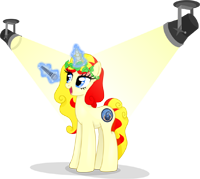 Czequestria 2014 has changed a small part of history in our little country by presenting this type of unique convention fully in the English language as well as bringing various foreign guests to Prague! It was based on a joke we made back in 2013 that turned into reality.
After Czequestria 2014, everybody was already looking forward to the next one while joking about our future guests. And like last year we've decided to break the boundaries that many people thought were impossible to reach, yet here we are, at this very moment, when we are very proud to announce our next Guest of Honor!
Ladies and Gentlemen, Fillies and Gentlecolts, please welcome My Little Pony: Friendship is Magic & Equestria Girls miniseries scriptwriter – Josh Haber!
Let's list the episodes that have his signature – It's the Season 4 Castle Mane-ia, Simple Ways, and Leap of Faith! In Season 5 he is behind the episode Bloom & Gloom! But it doesn't end there, his script-writing is also to be found on Equestria Girls: Rainbow Rocks mini-episodes – Hamstocalypse Now and Pinkie on the One!
Before the My Little Pony he has written the script for 2 episodes Kaijudo: Rise of the Duel Masters cartoon as well as starred on screen in the movie "The Assistant" as well as in the TV series Everwood and Gilmore Girls. A person of many talents indeed!
Find out more on the Guests page.