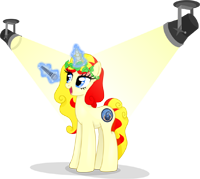 To, co se povedlo v loňském roce v podobě Czequestrie, bylo něco nezapomenutelného a zároveň neuvěřitelného – vždyť do podobné akci tohoto rázu a podobné tématiky se nikdy nikdo dříve v naší krajině nepustil! Kompletně v angličtině a s mnoha zahraničními hosty se nám podařilo v Praze vykouzlit opravdu nezapomenutelnou akci, o které jsme ještě nedávno jen vtipkovali!
Po loňské Czequestrii se všichni těšili na tu další a každý si vytvářel své teorie o hostech, kteří by mohli přijet. A jako v roce minulém, kdy jsme změnili kousek historie naší malé zemičky, jsme se rozhodli dosáhnout nemožného i letos! A je to právě v tuto chvíli, v tento moment kdy vám hrdě oznamujeme našeho dalšího hosta!
Dámy a pánové, Fillies and Gentlecolts, prosím uvítejte scénáristu My Little Pony: Friendship is Magic a Equestria Girls mini série – Joshe Habera!
Jaké epizody Josh vlastně napsal? Začněme 4. sérií a to epizodami Castle Mane-ia, Simple Ways a Leap of Faith! V páté sérii poznáte jeho práci v epizodě Bloom & Gloom! Ale to není vše! Josh zavítal skrz portál i do světa Equestria Girls: Rainbow Rocks a to v mini epizodách Hamstocalypse Now a Pinkie on the One!
Joshova práce ale není jen v My Little Pony universu, napsal též scénář dvou epizod animoveného seriálu Kaijudo: Rise of the Duel Masters a také si zahrál v seriálech Everwood, The Assistants a Gilmorova děvčata. Je zkrátka mužem mnoha talentů.
Více o hostech naleznete na stránce Hosté.