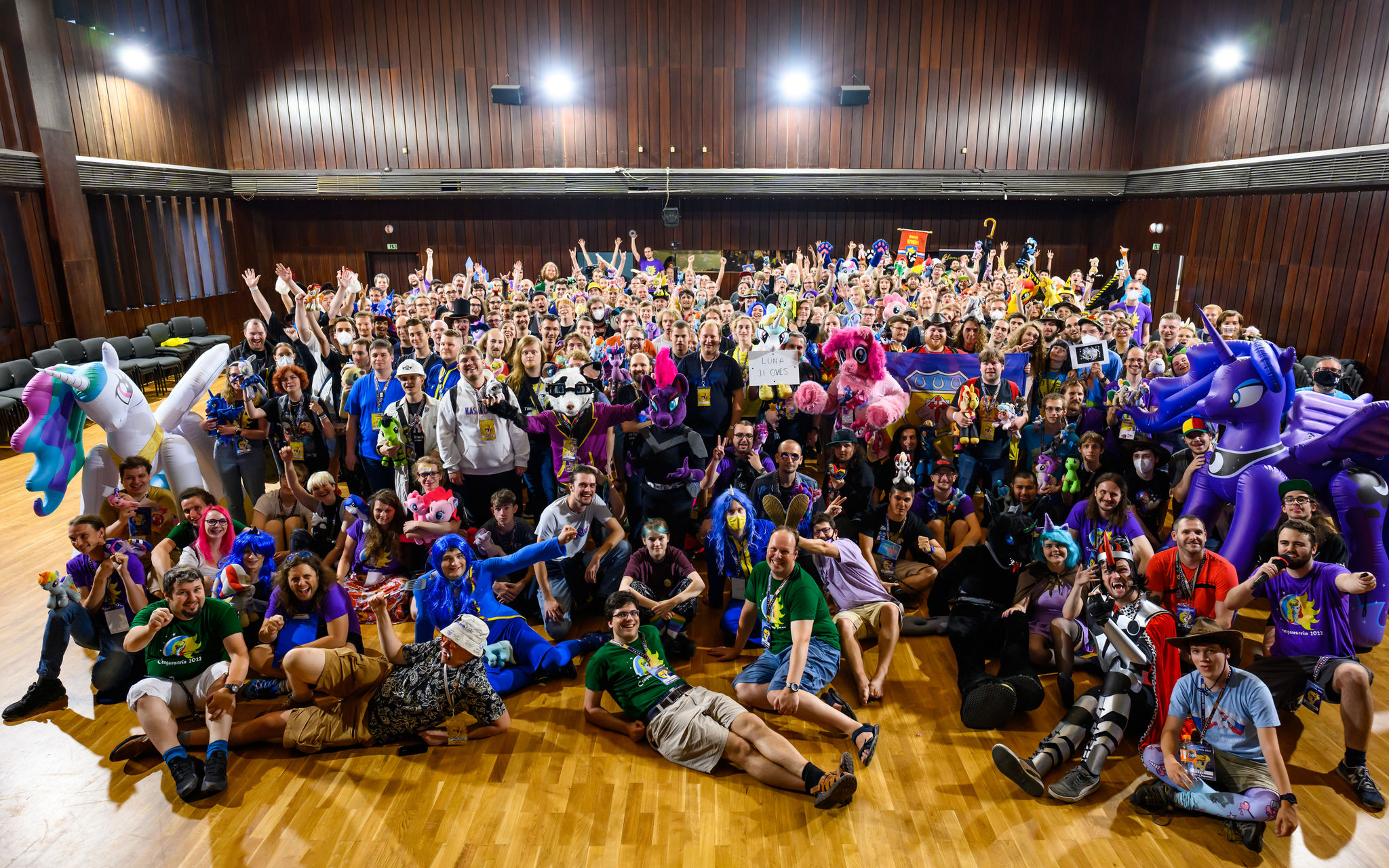 MLP moves from the fourth generation to the fifth, the Magic of Friendship stays with us and we meet again together – this time on the path of the Sun and the Moon.

Three years have passed since the last Czequestria. During that time, the world had changed beyond what we used to believe possible, and many doubted whether the next edition would happen: how many people would eventually arrive? Will there be interest in the fifth generation of ponies among bronies? Won't some unexpected circumstances prevent us from having a convention? Questions that kept many of the organizers awake during sleepless nights.
But the Magic of Friendship was again stronger than the troubles of the surrounding world, and so Czequestria became a reality again, despite all the difficulties. Many note that times and fandom are changing, and conventions aren't what they used to be – certainly, no two events or years of events are the same. They may be similar in any way, but the experience will be different every single time, because as we change, so does the bronies fandom as a whole. In the end, nothing prevents us from enjoying the fun in the same spirit again and every time a little differently – perhaps the experience and memories from this event will fall among the unforgettable ones. Or from the next one 🙂 because as long as bronies have a desire to meet at similar events, we have the motivation to organize another Czequestria!
Recent years have taught us that it is necessary to live here and now, so the main thing here and now in one sentence:
Thank you all!