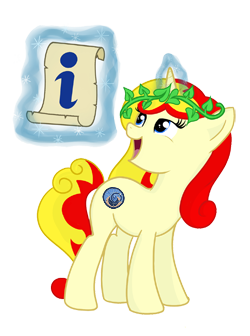 That's right!
Czequestria is just behind the corner and we've not even revealed our 2 surprise guests yet! We've also more musicians in the works as we do want to make the evening special while fulfilling the taste of all kinds of music fans!
Cosplay competition is still open for all those who wish to show their skills and art! You can register via this link: goo.gl/dLRlmC 
City exploration event aka LARP is going to be even 50% more cooler this year, as there are 50% more attendees signed up for it! No matter the number of stairs, people still wish to enjoy the sightseeing of Prague while helping their favorite ponies!
The schedule is also completely finished and just waiting for the announcement of the 2 secret guests so as not to spoil the surprise and it sure is packed! We've got some new workshops and contests for you as well as some of your favorites returning this year!
The frequency of our updates may slow down closer to the date as we're slamming those emails like mad ponies but rest assured we are working on some cool stuff!
See you at Czequestria 2015!