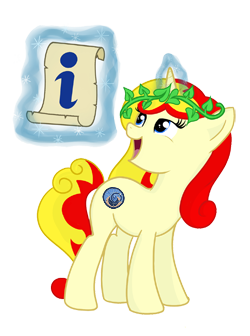 Ano je tomu tak!
Czequestria je již velmi blízko svému konání, a to jsme ještě neodhalili jedno dvojité překvapení! A dokonce ani ještě ne všechny muzikanty, kteří budou hrát na sobotní večerní party! Ano, máme jich více a pokusíme se naplnit očekávání fanoušků mnoha hudebních žánrů! A ne… Pinkie s 10 nástroji to nebude.
Mezitím stále sbíráme registrace na Cosplay soutěž. Pokud chcete ukázat vaše umění a dovednosti, tak proč se nezaregistrovat? Odkaz na registraci je zde: goo.gl/dLRlmC 
Páteční LARP má pro nás též dobré zprávy! Jaké? No, jen že bude o 50% cooler!! Je tomu tak, letos se na LARP přihlásilo o 50% více účastníků a je jisté, že Tom bude mít před sebou pořádný kus práce! A nebojte, pokusíme se udržet počet schodů na uzdě…
Celý program je již hotov, ale nemůžeme jej ještě zveřejnit. Proč? Protože tím bychom zkazili překvapení ve formě několika tajemných hostů! Máme pro vás též připraveny známé, ale i úplně nové workshopy a soutěže! Je zkrátka dost toho, nač se můžete těšit.
Četnost zpráv z našeho týmu se bude postupně zmenšovat, čím blíže se k datu Czequestrie posuneme – děkujeme za pochopení!
Mějte se fajn a uvidíme se na Czequestrii 2015!