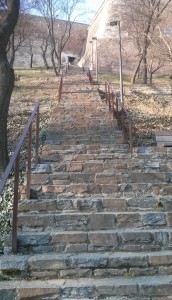 Pokud váháte nad účastí, dost možná je to proto, že si nejste jisti, že trasu zvládnete po fyzické stránce. Chtěl bych vás ujistit, že se není čeho bát. Sám nemám fyzičku téměř žádnou a když jsem trasu procházel zcela bez MHD, byl jsem víc hladový než unavený. Přirovnal bych to k dobíhání vlaku. Navíc plánováno je naprosto pohodové tempo. Pokud se budete chtít stavit na oběd, po cestě si dvakrát koupit zmrzlinu a plácnout sebou na chvilku do parku, bohatě vám stačí vyvinout rychlost necelé dva kilometry za hodinu. Trasa je o kousek kratší, než loni. Navíc bude možnost vzít to přes nádhernou odbočku.
Co se týče znalostí seriálu… pokud jste viděli pět epizod, jste v suchu. Víc nepotřebujete nic. A pokud stále váháte, mrkněte na stránku Jak bude vypadat letošní LARP?
Ale teď už ke konkrétním informacím: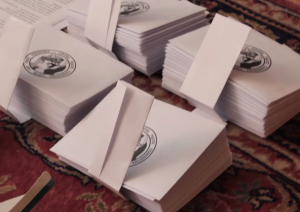 Čas a místo srazu: Palackého náměstí, 21. 8. v 10:00
Délka trasy: základní pěší část cca 5 km s možností prodloužení (viz výše)
Doba na projití trasy: dostatečná, cca 5-7 hodin
Co s sebou: pohodlnou obuv, občerstvení na cestu, celodenní jízdenku nebo pražskou tramvajenku
Pokud máte jakékoli dotazy, neváhejte mě kontaktovat buď na Twitteru (@tomaspre) nebo na emailu (tomas.preucil@czskbronies.cz)!