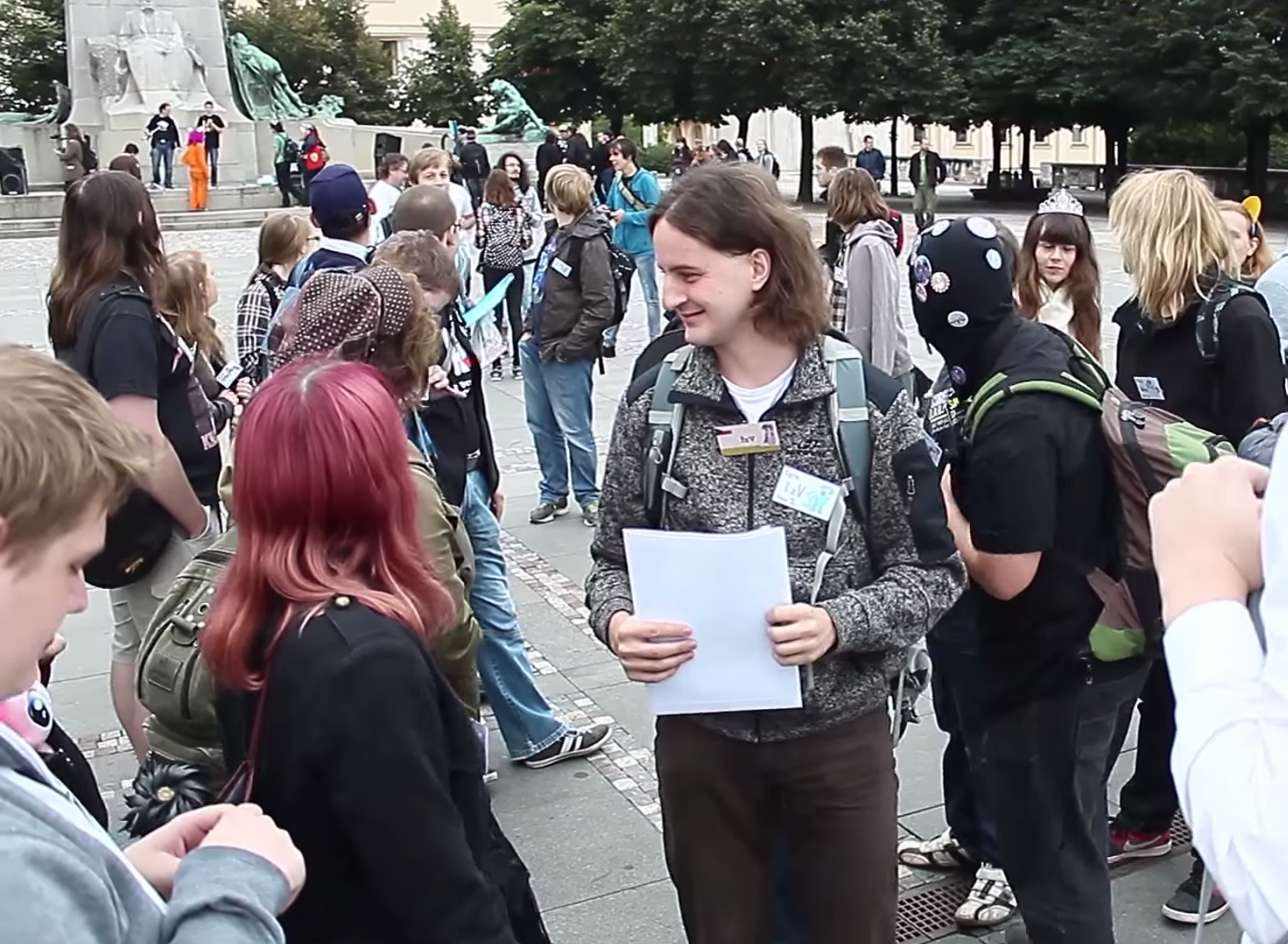 Vše začne tím, že se sejdeme na Palackého náměstí (je to ideální místo, protože to je pražská varianta Hyde parku), kde dostanete první část příběhu a instrukce, kam se pohybovat dále. Vždy když dojdete na místo, kde poslední část příběhu končí, narazíte na NPC (Non Player Character – osoba, která se neúčastní LARPu jako hráč), které vám předá instrukce, další papír s příběhem a další věci, které vám nebudu vyzrazovat.
Cílem je projít/prožít celý příběh až do konce, kde budete odměněni a odevzdáte tabulku s odpověďmi a body, které budete sbírat po cestě. Vyhodnocení proběhne v rámci programu v hlavním sále v neděli.
Z minule jsme nabrali notnou dávku znalostí a zkušeností, takže letos se můžete těšit na něco zase trochu jiného. Aneb with 20% more LARP 🙂
Níže naleznete krátký sestřih loňské akce. Pokud chcete vědět víc, druhé video je kompletní reportáží. První polovina je věnovaná LARPu, druhá samotnému conu.