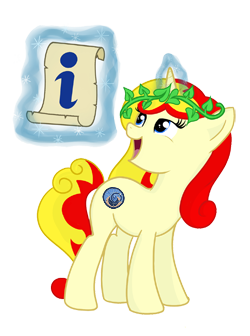 Walking along the edge of the digital world is our daily life nowadays. But we observe the thin line between our and the one-and-zero reality still from one side. How could it change our lives, when we decide to cross the digital border? What welcome would the digital Equestria inhabitants prepare for us?
Czequestria 2017 will bring us all as close as possible – to the DIGITAL FRONTIER!
Get ready for traditional MLP themed Friday LARP which is going to be different this year: it won't guide you to see the beauties of Prague as much as the last one but it'll prioritize the Role Play part. Will you help Sunset Shimmer to solve a friendship problem? We're counting on you!
Plus of course MLP weekend filled with fun, fans, guests, and entertainment of all kind.
Basic information about Czequestria 2017
Date: 18.-20.8.2017 (LARP will be held on Friday, the con itself on Saturday and Sunday)
Place: KD Krakov, Prague 8 – Troja (on Saturday and Sunday – venue details); Friday's LARP will take place in the Prague city
For who? For all who want to enjoy the weekend My Little Pony fun, together with other bronies from multiple countries.
Tickets: For sale online in the Tickets section. Free entrance for children under 12 years – for conditions, see Rules.
Language: All the events will be held in English as Czequestria is widely visited by bronies from abroad.
You can find more information in the drop-down menu by hovering over the "Information" button.
If you are not sure or have any further questions about Czequestrie, feel free to contact us! For questions please use English, Czech or Slovak language, according to your preferences.
For contacts, check the About us section.