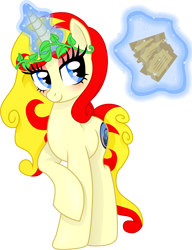 If you want to experience convention in Royal Route style with many rewards or you plan to attend with budget costs with Standard Gateway or thinking about the balance between both approaches through Fancy Portal, you are at the right place!
Beware – the top tier tickets, called Royal Route, are strictly limited!
If you can't participate in person, but want to contribute and get your own little piece of Czequestria, Remote Access is the ticket for you!
We've tried our hardest to price the tickets as low as feasibly possible to allow as many of you as possible to attend the convention without breaking your bit bank! We've also made sure that we are covered on our side while still being able to provide you all with lots of activities to do and fun to enjoy!
Standard Gateway
(not available)
Fancy Portal
(sold out)
Royal Route
(sold out)
Remote Access
(not available)
365 CZK
925 CZK
2242 CZK
200 CZK
Two day con entry
Eeyup!
Eeyup!
Eeyup!
LARP entry
Eeyup!
Eeyup!
Eeyup!
Conguide
Eeyup!
Eeyup!
Eeyup!
Eeyup!
Lanyard badge
Eeyup!
Eeyup!
Eeyup!
Eeyup!
Czequestria button
Eeyup!
Eeyup!
Eeyup!
Czequestria T-shirt
Eeyup!
Eeyup!
Nick in conguide
Eeyup!
Limited edition of Libussa figurine
Eeyup!
A3 poster
Eeyup!
Limited Czequestria coin
Eeyup!