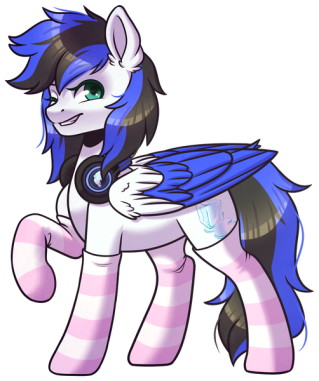 What kind of party would it be without a DJ whose music can stir up the energy in the party hall! We are introducing the first of those who are about to tune you up to the true party mood. (If the music styles mentioned below don't ring any bells, check them out on the Internet).
BlackIceMusic has been making electronic music since 2014, originally inspired by Big Room music. Later, he branched out to Dubstep but then returned to focus on Melbourne Bounce and now Future Bounce. You may know him from his tracks "The Fuff", "Jinxies", or more recently, "Memory".
At Czequestria, he will perform a DJ set with Melbourne Bounce, Future Bounce, House, and other festival genres!