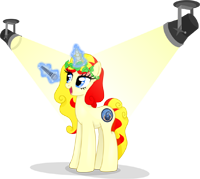 Guests of honor are the crown jewel of all conventions, Czequestria included! Aside from the people who are directly involved in series development (scriptwriters, VA's, etc…) you can meet various community guests like musicians, artists, animators, and also engineers from brony fandom. This creates the perfect opportunity for everypony to meet & greet them! You can personally tell them your appreciation or maybe spark a collaboration with you.
Guests of all kinds (VIPs and community) will be posted on this page as their attendance gets confirmed. We can't release all of them at once, but we can show some of them which are already confirmed and they are happy to see Prague and its beauties including local cuisines.
M. A. Larson – My Little Pony: Friendship is Magic scriptwriter
Although there are many scriptwriters working on the show, only one is bound to Czequestria much closer than others: the one and only M. A. Larson – writer and a man who will never spoil any fun.
Among the episodes that have been created by his pen for the TV show "My Little Pony: Friendship is Magic" belongs to the highly acclaimed The Return of Harmony, Luna Eclipsed, and Magical Mystery Cure. Apart from writing he just loves attending various conventions and thanks to this he has quite the fame among the brony community.
And if catching him offline is difficult, he can always be found on Twitter @M_A_Larson or be contacted via his web site.
Apart from writing the story scripts (of which he participated on eg. Foster's, My Gym Partner's a Monkey or Gravity Falls), he does actively develop his own book series called Pennyroyal Academy which is up for third part release on 22nd August!
Sadly due to these duties, he won't be able to participate in person (as you could've guessed from the picture above), but you won't be spared of his voice as he will call in via Skype.
And why is Mitch A. Larson closer to the Czequestria than any other person on MLP: FiM crew? Well, the story begins 4 years ago in the city of Paris, at the BronyDays convention. During the signing session, he was handed the CZ/SK bronies flag and before actually signing it, he surprised us with a question when we will organize a convention in Prague! As we were quite astonished, we've managed to reply along the lines that we are preparing something and that we will surely send him an invite. This was actually a big nudge for us that has to lead to the creation of Czequestria, as a first Czech-Slovak brony con. So in short, he is the responsible person for making Czequestria a reality! Hopefully, one day, he will attend in person and stop avoiding us!
Lenka Debnárová – Slovak VA of Pinkie Pie
After finishing her studies at the university of musical acting she has been involved in dubbing as well as both radio and television moderation. Her voice brings many foreign characters to life, such as Padma Patil in Harry Potter or Stephanie Barnett in Big Bang Theory. Currently, you can also see her on the biggest Slovak TV Markíza as a Weather reporter.
Besides her family, she also deals with horses in her spare time – certainly quieter than Pinkie Pie 🙂
Voice Acting in MLP: FiM example – episode S01E15 – Feeling Pinkie Keen in Slovak
The Overmare Studios – game developers and musicians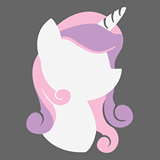 Their name is well known to every brony by famous fan fiction Fallout: Equestria and also everyone who attended Czequestria in 2014 and 2015. This year is no exception. Their studio is well known for developing the computer game Ashes of Equestria previously known as Fallout: Equestria, The Game.
From the whole team (consisting of many members), accepted the invitations: Aivri (Audio/The Wasteland Wailers), Dex (Programming and QA), Dolkar (Programming), Ansis Malins (Programming), Hamish Milne (Team Lead/Programming), Pickelhauben Pony (Design), and Adam Sporka (Team Lead/Audio/Wasteland Wailers).
You can look forward to new game development, fixed bugs, quests, and their in-game system and also well-known music from Wasteland Wailers band and many more! The panel will be hosted by Adam Sporka, Hamish Milne, Aivri, Pickelhauben Pony, and Dex.
You can find all the information about the new game at their website https://theovermare.com
The music from Wasteland Wailers (focused not only on Ashes of Equestria ) can be heard on Wasteland Wailers SoundCloud.
Przewalski's Ponies – music band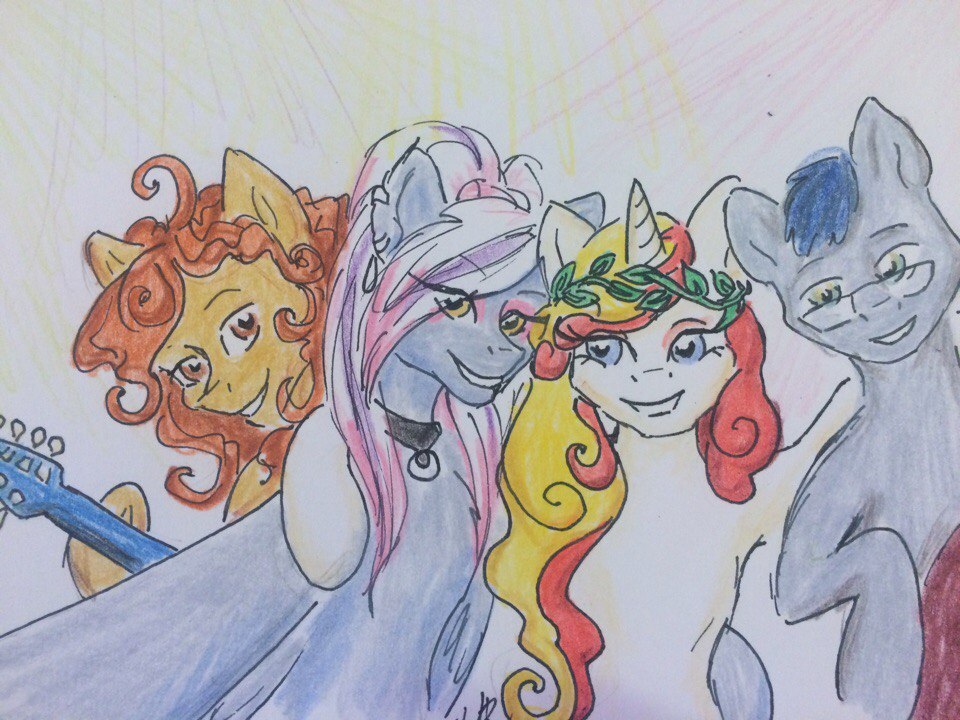 If you've already visited Czequestria at least once, you will surely remember the brony music band which comes to visit us every year and always brings beautiful songs to every pony at the con. This year we are proud to announce that Przewalski's Ponies are returning once again! Now we're looking forward to not just to listen to their songs, but also towards the reunion with our long-time-no-see friends.
Przewalski's Ponies – Andy Feelin (bass guitar), 4/3 know also as Chord (guitar) and Velvet R. Wings (harp, vocal, percussion) – will present a new acoustic feature with the Celtic harp. Old songs, new sound! Also, Velvet R. Wings will perform her new songs by her solo project ILLUMNATION.
Find & listen to their music online at https://przewalskisponies.bandcamp.com and on YouTube.
You can also find them as @PrzPwnies  on Twitter, at https://vk.com/przewalskis, or Facebook.
Sweetie Bot project – developers and engineers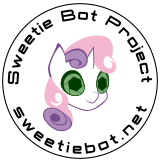 Create a robot that looks and acts like a pony from Equestria? Why not? The Sweetie Bot project is a bunch of engineers and developers who is behind a real looking robotic pony! Don't miss the panel presentation where four team members: disRecord, mutronics, Renha, and Zuviel, will tell you about the latest news of the project and answer the questions from the audience.
They will also bring a working prototype, so don't forget to come to their table to give a brohoof to Sweetie! Here are a few words from them:
«Sweetie bot Project is a small team of enthusiastic brony engineers from Russia interested in ponies and robots and working together on the concept and realization of Sweetie Bot.
Our mission is to take advantage of high tech magic to bring ponies into life in the robot form. We believe that in future humans and pony robots will be able to be friends and live together in peace and harmony.»
Be sure to check the https://sweetiebot.net and YouTube channel for the latest news and updates!
Also, the article about their current progress has been recently published on the Equestria Daily website.
Perrydotto – Queen of Auctions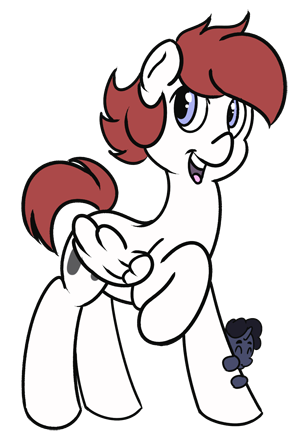 There are several types of auctions. Regular ones, charity ones, and the ones run by Perry. Those are the ones that we remember for many years as they are just so different, so awesome, and action-packed! Thus we are hyped that PerryDotto is returning to Czequestria to guide you through the Charity auction in style!
The most memorable ones are those from our neighboring convention – GalaCon! Be it a picture, flag, hat, a bottle of beverage, or a kiss from a famous somepony, she can auction it!
Apart from ruling the world of auctions, she has a skill for art! You can check her gallery at https://www.deviantart.com/perrydotto and let her know via Twitter @perrydotto if you like it.