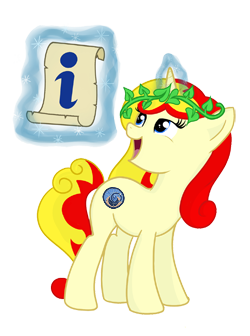 Do you want to want to meet your fellow bronies before the convention starts? Are you interested in relaxing after the LARP event? Well, then our pre-party is just for you!
The pre-party location is the same as the ending point of our LARP so you can attend both or just meet your friends in the evening before the main program. The place is called Restaurant Petřín and is big enough for everypony to sit in. So, here goes the info!
Location: Restaurant Petřín (map, menu)
Opening time: 5 p.m.
Start of the program: 7 p.m.
There will be a huge selection of Czech beer as well as non-alcoholic beverages. The menu is available on the link above. The restaurant is non-smoking, however, you can always go outside.
As for the actual program, we will be screening fan episodes as well as showing photos from previous conventions such as the Crystal Fair!