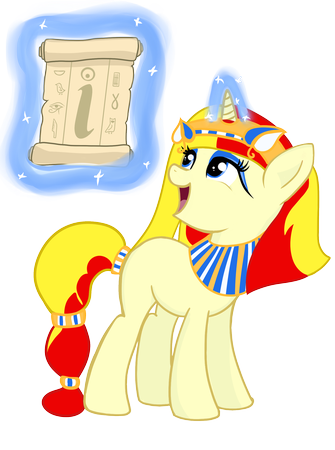 Planning and efforts to estimate what will come next has been an integral part of our daily routine for quite some time. Our lives are getting faster – thanks to the modern life style and our past as well as civilizations are quickly getting buried under the overwhelming amount of new information.
How did our great civilizations, which disappeared in the course of history, used to look? What did their inhabitants look like, how did they live and what would the world of Equestria look like in their fantasies? Historians and archaeologists have tried to answer some of these questions for a long time… we will try to answer the last one:
Theme for Czequestria 2019 is the "Ancient World"!
Together, we'll travel to the ancient Equestrian times to experience their everyday life as we – and the ponies of the current Equestria – know it from various legends and stories.
Get ready for traditional MLP themed Friday LARP, plus of course MLP weekend filled with fun, fans, guests and entertainment of all kind!
Information summary about Czequestria 2019
Date: August 23rd – 25th, 2019 (LARP and pre-party will be held on Friday, the classic con program on Saturday and Sunday)
Place: KD Krakov, Prague 8 – Troja (on Saturday and Sunday); Friday's LARP will take place in the Prague city
Program: Event will run according to Time plan (detailed schedule will be published later).
Tickets: For sale online here in Tickets section. Free entrance for children under 12 years – for detailed conditions, see Rules.
For who? For visitors of every age who want to enjoy the weekend of My Little Pony fun, together with other bronies from multiple countries.
If you are not sure how Czequestria looks like, we recommend to check previous year's records: 2017, 2015 and 2014.
You can find more information in the upper drop down menu by hovering over the "Information" button. Also don't forget to check the Guests page to see, who's going to visit us this year!
Event main language: English
As Czequestria is widely visited by bronies from abroad (about half of all attendees), all the program will be held English.
All the con organizers of the con are from the Czech Republic and Slovakia (also almost all the volunteers who help with the organization), but we all speak English, so there is no need to worry about language barrier.
If you are not sure or have any further questions about Czequestria, feel free to contact us via e-mail to info@czskbronies.cz!