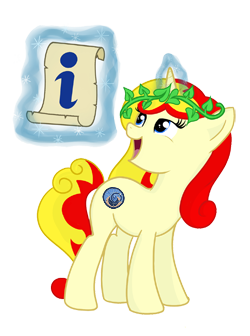 We've got questions, you've got answers… oh wait… the other way around!
Time, dates
Czequestria is on 29-31st August 2014 and starts on Friday with the LARP event, Saturday continues with the mane event and on Sunday we wrap up things a bit earlier.
To make this simple, check this:
LARP: Friday time TBA
Mane event: Saturday 10:00 – 22:00
Mane event: Sunday 10:00 – 18:00
Location
Czequestria takes place in Prague – the capital of the Czech Republic. There used to be Czechoslovakia however, we've split countries on 1.1. 1993 for the sole reason to be able to have 2 teams participate in World Ice Hockey Championships and Olympic Games. 'Cause 2 medals are more than just 1!
The venue for the mane event is located at Těšínská 600, Praha 8, Post Code 181 00 
Tickets
Tickets are registered on the name that you use in the website registration after the payment has been successfully received.
Cancellation of tickets is possible up to 2 weeks before the convention.
For more information about the tickets, please write to info@czskbronies.cz
Language
The convention will be in the English language as primary and Czech/Slovak as secondary.
General
Currency accepted in Czech is called Czech Crown. Its value is about 27 Crowns for 1 Euro, 33 Crowns for 1 British Pound, and about 22 Crowns for an American dollar.
We are in GMT +1.00 zone and generally get confused when somebody starts to mention AM and PM difference.
People in Czech don't speak English very well, you won't find many people with the ability to talk in any foreign language. But English is a safe bet for the no.1 foreign language with German as a second.
Public transport tickets can be bought in corner shops or machines as well as via paid-for premium SMS.
Public transport ticket for 24 CZK is only a short 30 minute while the 32 CZK one will give you whole 90 minutes with as many changes as you need. If you are staying in Prague for several days, we can recommend the 24-hour or 96-hour tickets for 110 or for 310 CZK.
What can you bring to the convention? What can you cosplay at? Why can't you do throw hay around the venue? No worries – we will try to expand this FAQ list as much as possible from our previous experiences at various European Pony Conventions!