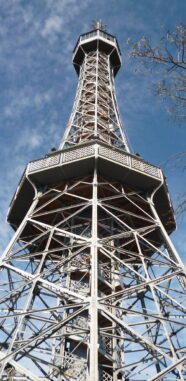 Ale jak takový LARP vypadá? Účastníci posledního velkého pražského srazu to měli možnost z větší části zažít. Pro ty z vás, kteří to štěstí neměli, se o tom trochu rozepíšu.
Vše začne tím, že se sejdeme na Palackého náměstí (je to ideální místo, protože to je pražská varianta Hyde parku), kde dostanete první část příběhu a instrukce, kam se pohybovat dále. Vždy když dojdete na místo, kde poslední část příběhu končí, narazíte na NPC (Not Playing Character – osoba, která se neúčastní LARPu jako hráč), které vám předá instrukce, další papír s příběhem a další věci, které vám nebudu vyzrazovat.
Cílem je projít/prožít celý příběh až do konce, kde se budete odměněni a odevzdáte tabulku s odpověďmi a body, které budete sbírat po cestě. Vyhodnocení proběhne v rámci programu ve velkém sále v sobotu, nebo v neděli. Jen poznámka – jak jste si mohli přečíst na stránce Základní informace, páteční LARP skončí večeří a velkým setkáním na zvláštním místě!
Pokud si chcete pročíst hru ze 4. Velkého Pražského srazu CZ/SK bronies, najdete jí zde. Z posledně jsme si vzali spoustu zkušeností (já tedy rozhodně 🙂 ) a hodláme je zúročit. Chystáme spoustu změn, spolehlivější NPC a třeba přehlednější texty.
Na závěr pro vás máme několik fotografií, abyste si mohli udělat lepší obrázek o tom, co uvidíte!