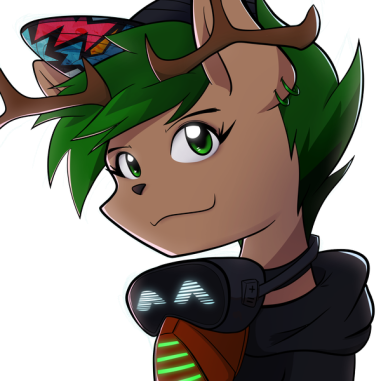 More brony music, more party vibes!
Tw3Lv3 is a Belgian deer who joined the fandom in 2018 to share their passion, music. Known for their collab with PrinceWhateverer, General Mumble, 4EverfreeBrony, and many more, they make a lot of different genres such as Drum&Bass and Lo-Fi.
They're also at the head of VibePoniez, a brony label that makes chill compilation albums and YouTube 24/7 radio. Their music might be chill, but you can be sure that they will pump you up with their really energetic set!